I started a thread at the temporary digs, so I am continuing it here.
I pulled my first vegetables from my garden today - Helios radishes, named after the sun because of their color: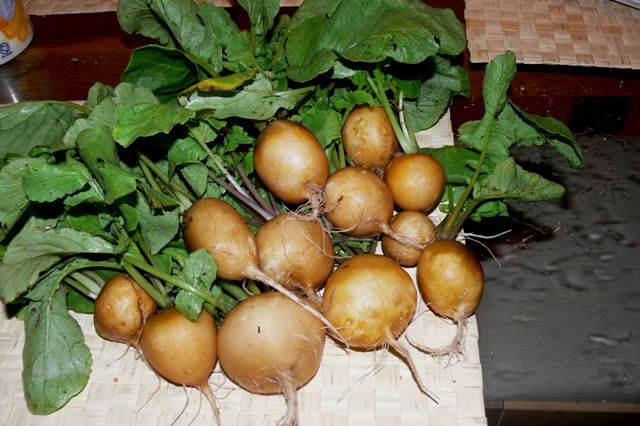 Grown 100% organic with organic fertilizer and marigolds for a pest deterrent.
They are sweet with a bit of a peppery bite at the end.