Well, it is still standing and survived all the winter storms.....
And we have steps!!! Yay! No more climbing in and out with the ladder.
I have never seen so many ticks in my life!
We met a water well driller while we were there so hopefully we will have water the next time we go up and save us the trips to the town springs to fill up our jugs. Oscen tried his hand at water dowsing with "L" shaped copper rods and we picked a spot, so we shall see how good he is!
Here are some pics: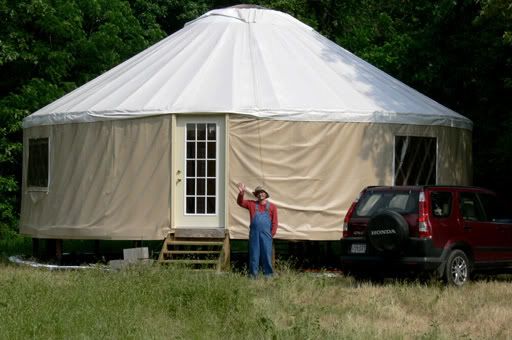 Back Steps...... notice the can of insect spray....
And my boys hard at work........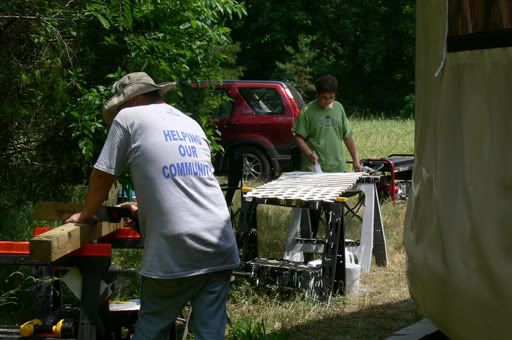 This is the big creek that is the eastern boundary of our property: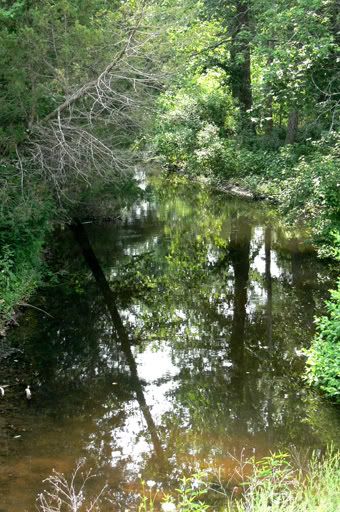 And the small creek that is on our property and is dry part of the year, but had water this trip.