12-28-2015, 02:42 PM (This post was last modified: 12-28-2015, 04:48 PM by Fsbirdhouse.)
Time we had a thread entirely devoted to this subject.
Sure, some are going to be phony, but many actual Ooparts have been discovered, and to those I'd dedicate this thread.
Just to start;
Photoshopped? Hoax?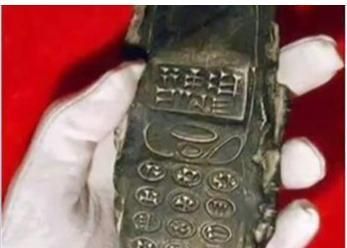 http://www.inquisitr.com/2655585/archaeo...sts-video/
Just 'cause it looks like a cell phone, but is it really?
Could be anything, if anything?
So, the words Autumn and Fall are not to be capitalized?
They are in my world!

What has been is what will be, and what has been done is what will be done; and there is nothing new under the sun.
Is there a thing of which it is said, "See, this is new?"It has been already, in the ages before us. Ecc 1: 9-10