...
Don't get carried away with circuit board correlations to ancient art.
Don't forget that you are looking at a replica.
Ancient cultural art reflects the human mind connection to the fractal universe,
rewriiten as art in geometry inspired forms often.
And you will see this kind of art even in Persian and nomadic rugs.
Is this a spaceship?  ... is that a space helmet?
What exactly is the "plumed serpent"? ... is it an alien? Annunaki correlation?
monument 19 La Venta - Olmec
Lots of Olmec and Mayan iconography has elements of geometric art.
What's in the seed purse?
Seeds for agriculture when the hunter gatherer societies failed?
Olmec shaman jaguar ... circuitry man?
no,
not circuitry man.
But he is very ... elec 
  tric ... 
Don't mess with the shaman jaguar,
he might look you in the eye,
and make you see yourself.
sarcophagus of Pakal ... 
is not a circuit panel.
Linda Shele drawing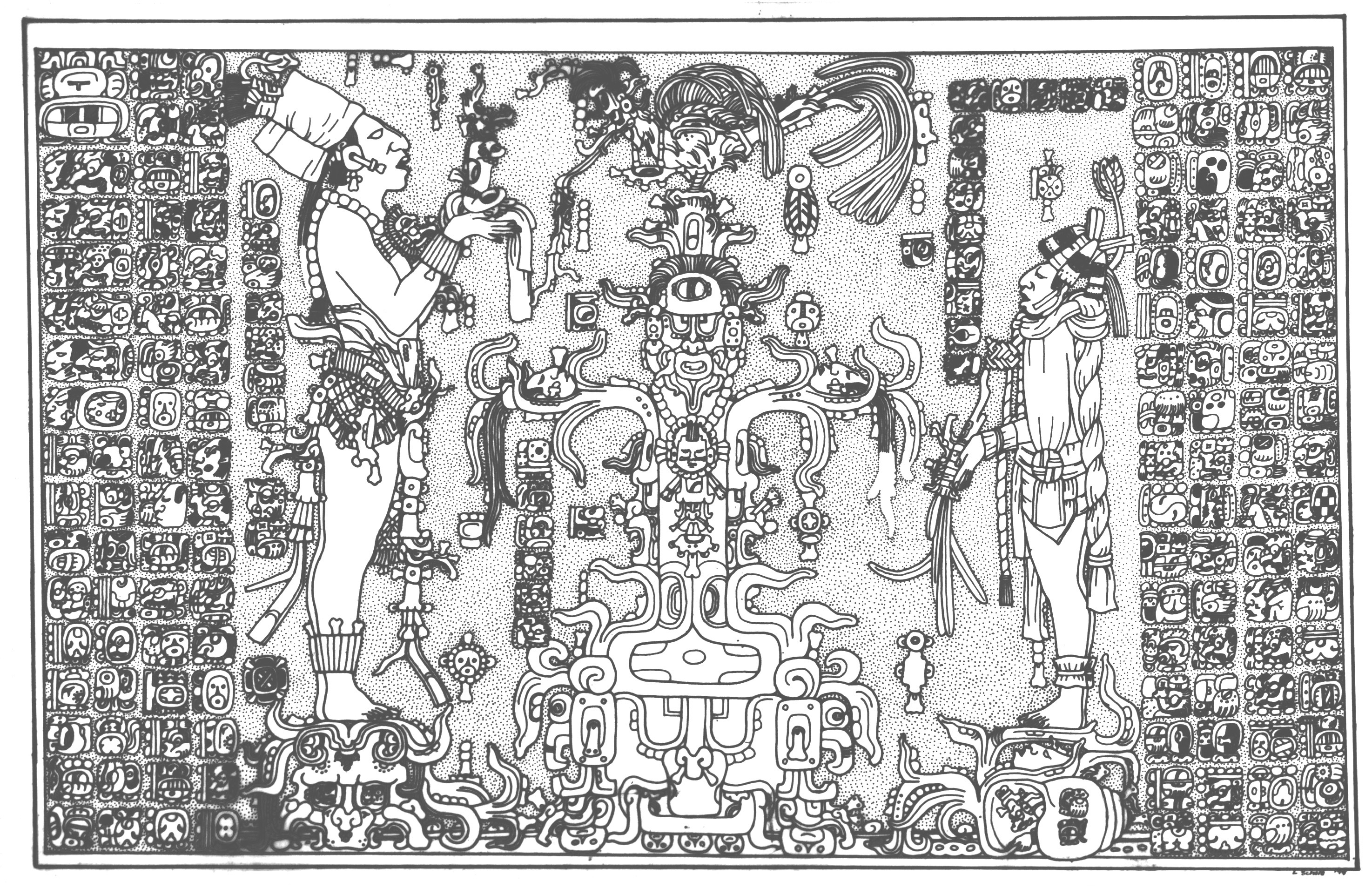 big bad boys played a ball game of death and glory
ball game ring
rare image!
Olmec iconography