Bombargo's Rocking Good Set Bombards the Hotel Cafe for Debut U.S. Show

 
Dave Brooks
 
17 hrs ago https://www.msn.com/en-us/music/news/bom...ar-AAHDVQ0
Next City North of here.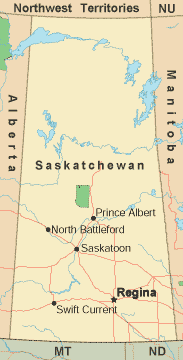 [/url]
Runnin' back to Saskatoon...

[url=https://www.youtube.com/watch?v=sGEIQeSoD70]https://www.youtube.com/watch?v=sGEIQeSoD70
Quote:

Canada's Bombargo is not following the formula for fame. 


They're doing it their own way in 2019, playing large and layered rock and pop songs with a heavy dose of 

That '70s Show

-inspired heartthrob kitsch. 



On Thursday (Sept. 19), the seven young men who make up the feel-good rock band played their first U.S. show at Hollywood's Hotel Cafe, channeling some serious performance chops in a concert that was both high-energy pop and rocking sounds, wrapping to a raucous Rolling Stones cover of "Miss You."




Bombargo hails from Saskatoon

, the largest town in the Canadian province

Saskatchewan

and the hometown of 

Jordan Cook

 of Reignwolf and retro rocker band the Sheepdogs. Bombargo was born in 2013 when lead singer 

Nathan Thoen

 and guitarist 

Spencer Chilliak

 met and were inspired to form a band after watching Edward Sharpe and the Magnetic Zeros perform at Sasquatch Festival in Seattle.
https://www.youtube.com/channel/UCmL53Wp6xZdtwV4wJTXTBGQ



we started as a couple of guys from Saskatoon that had a pipe dream, and we've experienced all these crazy things that seemed so improbable and so surreal. We want to share that with people who are trying to accomplish something in their own life and make them believe in that thing."




Along the vines of the Vineyard.
With a forked tongue the snake singsss...