China's lunar communication satellite blasts towards moon (VIDEO)
Published time: 21 May, 2018 02:18 Edited time: 21 May, 2018 09:17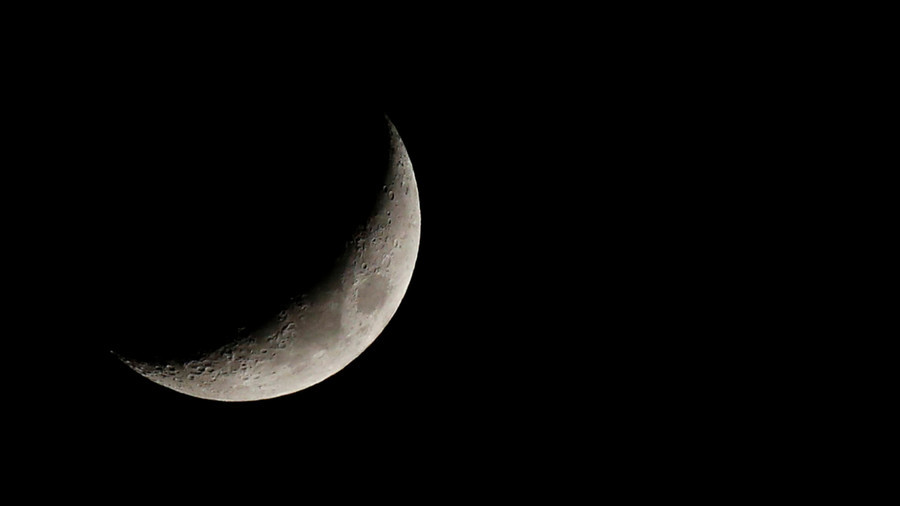 © Muhammad Hamed / Reuters
China has successfully launched a relay satellite designed to play a crucial role in the Chang'e-4 lunar exploration project by establishing a communication link between Earth and the rover on the far side of the moon.
The lift-off of the Long March 4C rocket with the Queqiao satellite, accompanied by two microsatellites on board, took place from Xichang Satellite Launch Center at 5:28am local time on Monday morning. After separating from the rocket, around 25 minutes after the launch, the satellite entered an Earth-moon transfer orbit.
READ MORE: China boosts its lunar mission with satellite to talk to dark side of the Moon
Shortly after the separation, the 937-pound (425kg) spacecraft designed by the China Academy of Space Technology (CAST) spread its two solar panels and unfolded the 13.8-feet (4.2-meter) communication antenna to begin an eight-to-nine day journey to the far side of the moon. The satellite will eventually reach the halo orbit around the second Lagrangian (L2) point of the Earth-moon system, located some 280,000 miles (450,000km) from Earth.
From there, the Queqiao satellite (which means
"magpie bridge"
in Chinese) will be able to relay signals back to Earth from Chang'e 4 Moon Lander set to be launched before the end of the year.
"The launch is a key step for China to realize its goal of being the first country to send a probe to soft-land on and rove the far side of the Moon,"
said Zhang Lihua, manager of the relay satellite project, Xinhua reported.
Monday's launch has
become
the 275th mission of Chinese Long March rocket series. If Chang'e-4 missions goes to plan, China will become the first nation to explore the far side of the moon, ahead of the nation's ultimate goal of putting people on the lunar surface before the end of the 2030s.
Source:
https://www.rt.com/news/427267-china-moo...satellite/
There are several more articles about China doing more Moon stuff along with their OWN Space Station to be open for business in 2022.
Meanwhile
N
ever
A
nything
S
eriously
A
dmitted & the
J
ust
P
lain
L
aydown are maybe DOWN for the count ???
Bob...
"The Morning Light, No sensation to compare to this, suspended animation, state of bliss, I keep my eyes on the circling sky, tongue tied and twisted just and Earth Bound Martian I" Learning to Fly Pink Floyd [Video:
https://vimeo.com/144891474
]