Follow the logic: 
Logically itza illogical by the very nature of the Quantum Improvisphere.
In the Quantum Improvisphere ---Improv Is Fear for Lincoln.
Observe: This is the Education of Lincoln.
Recall that Lincoln(Stuart Harris) was nicknamed: Linke(Left) because Eye Am Right.
https://en.wiktionary.org/wiki/Linke
I call him "Lefty" for short.
Well... because of the obvious oblivious obnoxious oxymoron he was Sinister,
https://english.stackexchange.com/questi...nt-meaning
Lefty was Right-fully "Banned" from THM for glaringly obvious oblivious reasons and was a 'Write-Off'
Picking right up where we left off he's still @ Itza!!! >>>
https://dorkmission.blogspot.com/
BLOG ARCHIVE
https://dorkmission.blogspot.com/2019/
Lefty's claim to fame was---    "Hamnet"  An online Act Of Improv.
https://everything2.com
/title/Hamnet
Hamnet although ---sum may view as revolutionary--- was annexed by this thread.
This thread is likely the world's longest running improv dedicated to instruct our left pupil.
Lest he forgets...Recall:   
SEPTEMBER 4, 2019
Genetic regions associated with left-handedness identified
The language brain regions were more coordinated in left-handers between the two sides of the brain (in green and orange) and were also connected by the white matter tracts influenced by one genetic region related to handedness (in blue). Credit: G Douaud, University of Oxford.


A new study has for the first time identified regions of the genome associated with left-handedness in the general population and linked their effects with brain architecture. The study, led by researchers at the University of Oxford who were funded by the Medical Research Council—part of UK Research and Innovation—and Wellcome, linked these genetic differences with the connections between areas of the brain related to language.
AUGUST 28, 2019
Lefty, righty brains count on same area for numbers
Credit: CC0 Public Domain


Lefties and righties may put pen to paper from different sides of the page, but when it comes to numbers, everything adds up using the same point in the brain, according to a recent Western study. The findings offer one more clue in toward helping kids who struggle with numerical and math skills.

In a recently released registered report titled "Does writing handedness affect neural representation of symbolic 

number

? An fMRI Adaptation Study," researchers showed that the brain's location for processing numbers is the same for both right- and left-handed individuals.
https://medicalxpress.com/news/2019-08-l...-area.html
Hamnet inflected by the infected 
Chiral Viral strain of credulity.
Major League Soccer Team Bans Betsy Ross Flag, Calls it a 'Symbol for Hate Groups'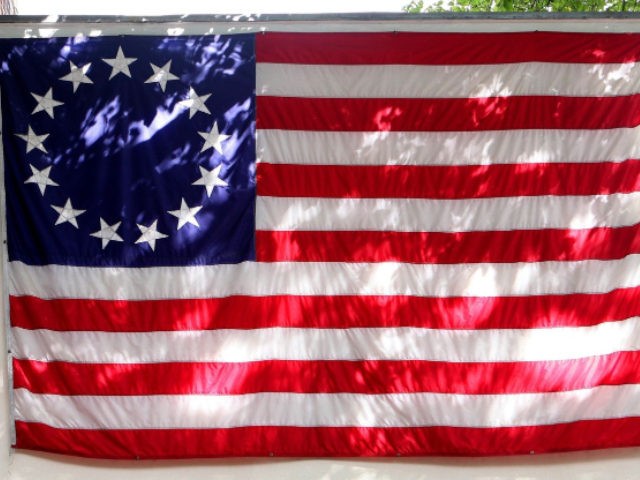 [/url]
[url=https://www.breitbart.com/author/warner-todd-huston/]

WARNER TODD HUSTON
5 Sep 2019
669
America's premier soccer league, Major League Soccer, has declared the red, white, and blue Betsy Ross flag a "symbol for hate groups" and banned a couple in Utah from waving it at games.
A Utah couple who were in attendance at a Major League Soccer Real Salt Lake game says they were told by stadium officials to put away their Betsy Ross flag because the original flag of the American Revolution is a "symbol for hate groups."
According to Randolf and Diana Scott, the league now 

claims

 that the flag, one of America's earliest national banners, has been adopted by "hate groups," according to Fox News.
The pair turned up recently at Rio Tinto Stadium in Sandy, Utah, outfitted in their favorite jerseys and team colors and waving their Betsy Ross Flag.
"Diana bought it for me actually, because my other flag was kind of old and falling apart," Randolf told Fox.
But the couple says that stadium personnel soon approached them and demanded that they hide their early version of the Stars and Stripes.
"They kept telling us if he wasn't going to take it down, we were going to be ejected from the game," Diana exclaimed.
"He asked me — he's like, 'So what's the purpose of the flag?'" Randolf said of the stadium official. "I was like, 'Well, 'cause we love America.'"
The league admitted to Fox that any "controversial" banner is banned from stadiums.
"Recently, and very controversially as well as surprising to us, the Colonial flag has been adopted as a symbol for hate groups," Real Salt Lake Chief Business Officer Andy Carroll told Fox. "Any controversial flags or other similar banners or signs with symbols of hatred, divisiveness and/or intolerance whether intentional or otherwise will not be permitted in our stadiums. Period."
Ultimately, Randolf said that the characterization of the Betsy Ross flag as a banner of hate is absurd.
"When people see me or Diana with this flag, I hope they can understand that it's about the freedoms we have here in America," Randolf told Fox, "the legacy that America has."
Along the vines of the Vineyard.
With a forked tongue the snake singsss...