That is a fabulous image.
Slow for a bit, let me catch up and get to your latest in a couple of days.
I tried a huge grid of the image you just liked as rococo ceiling art,
kind of 4D rococo there,
and the problem is that the huge pentagrid is just too congested to display in a small image,
so here is a centralized section cut from the full grid,
and then a closeup of an area near a corner.
My final splice was errant but it is what I have with time.
The initial fantasy grid was just as good.
I will try an enneagon in the next image selection.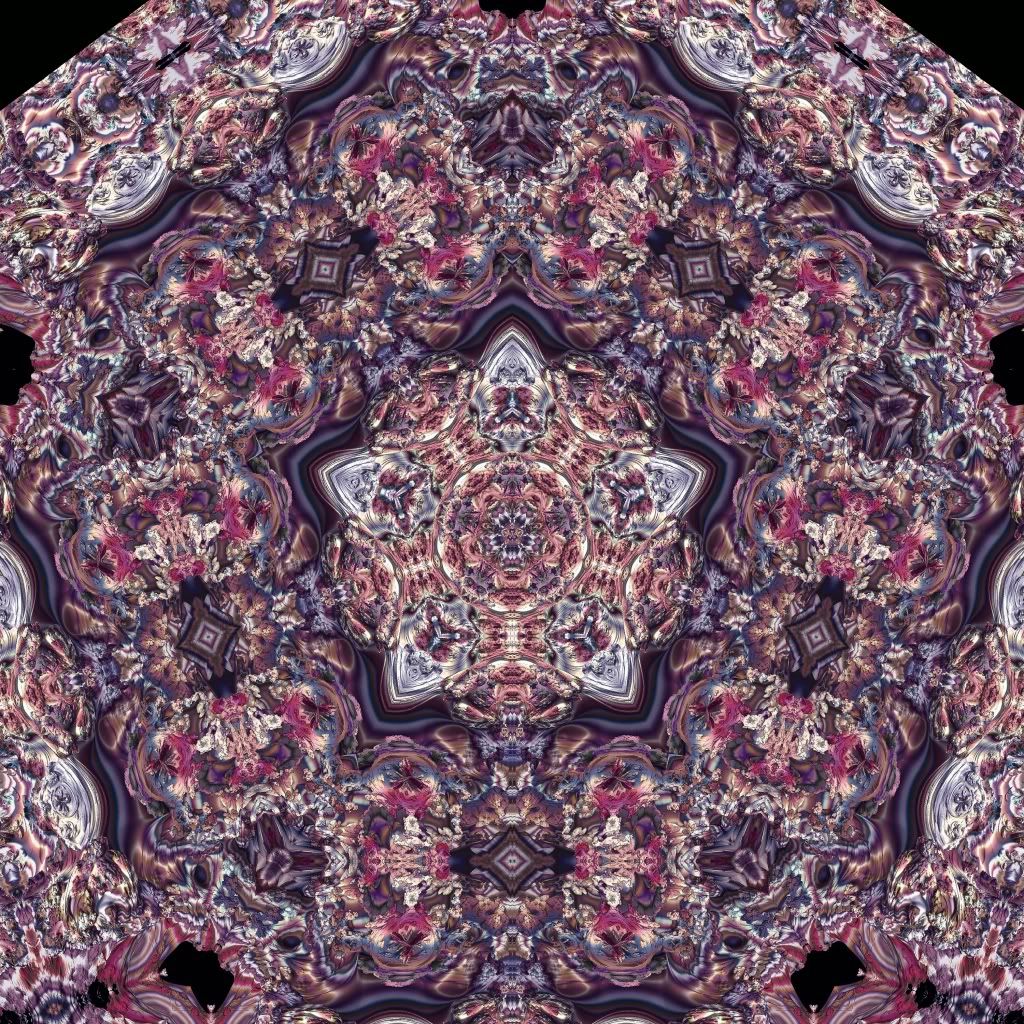 the bottom 2/3rds of this one is quite nice, try viewing along the symmetry axis there