...
Quote:see Ea's last post,
bottom last page,
link
https://www.theguardian.com/science/2017...-interview

... to genetically modify yourself ... 
sounds almost nightmarish.
I saw this in the article ... fecal transplants
this BBC article on the subject is interesting,
with awesome photos of the bad bacterium --- C. Diff.
the story by the lady whose husband had to administer the .. transplant ... , is compelling.
http://www.bbc.com/news/magazine-27503660
The brave new world of DIY faecal transplant
Quote:Lots of people die from Clostridium difficile.
In the US, the figure is estimated by the Centers for Disease Control and Prevention
to be 14,000 per year,

In the first randomised trial of the technique 


published in the New England Journal of Medicine last year, 




94% of patients were cured by the treatment, 




whereas a course of antibiotics cured just 27%. 




The disparity was so huge 




that the researchers stopped the trial early, 




on the grounds that it was unethical to deny the better cure to the cohort assigned antibiotics.
C. Diff bacterium colonizing a crypt in a mouse intestine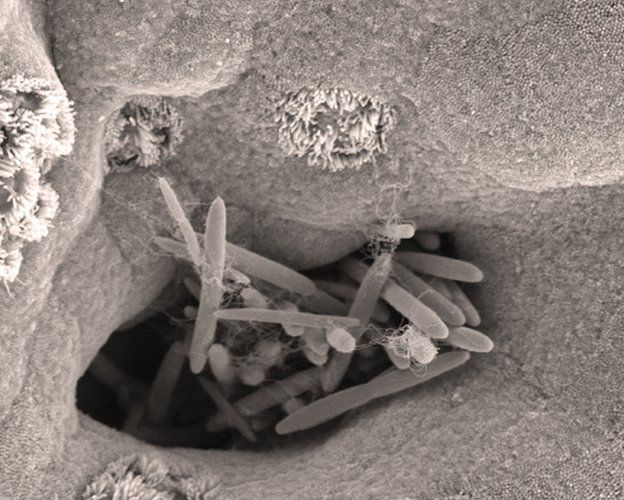 ...