Today was National Vomit Day in the presidential races.
Hillary held a big rally and El Stupidissimo announced his presidential campaign,
predictably setting the stage for the Hillary - Jeb finale.
If Jeb - el Stupidissimo - Bush makes it there past the momentum of Rubio and Walker.
So this was the TV media news coverage:
Hillary ----> :
<---- El Stupidissimo Jeb Beanpole Bush on his Texas ZZ Top Velcro Fly Diet
Jeb Bush in 1976 doing his best Adolf Bush imitation
Jeb Bush in a Texas Commerce Bancshares Inc. advertisement in the May-June 1976 edition of the Alcalde,
the University of Texas alumni magazine

.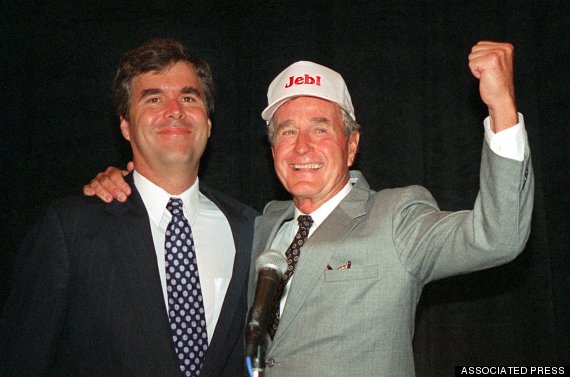 El Stupidissimo
Jeb Bush
and his 
National Security Advisor George Bushtard Bush