...
Rubio aides:
"South Carolina will be a blood bath."
Rubio will have to score card a furious comeback in the next debate to regain legitimacy.
He will go after everybody,
as they go after everybody else this time.
CNN was pretty much making Rubio jokes all morning on their broadcast.
Bush is already running anti-Kasich ads and speech content.
I think that Kasich will fall flat in SC, then run out of money.
Christie won't even make the next debate stage requirements.
Fail fail and fail.
Fuckhead.
My bets are that he endorses Bush.
El Stupidissimo is bringing out El Ridiculoso to campaign for him in SC.
When you have to bring out the above retard to campaign for you,'
well ... you just shot yourself in the foot.
Cruz will maintain his 2nd place more or less through the next few states,
and Trump will stay on top slowly degrading in numbers,
as the other candidates fall apart and their "establishment" votes go wherever.
Rubio aides:
"South Carolina will be a blood bath."
Rubio is lucky that Christie won't be in the next debate.
Rubio's balls just relaxed a bit.
Jeb had better get Mama back on stage and keep his moron brother hidden somehwere.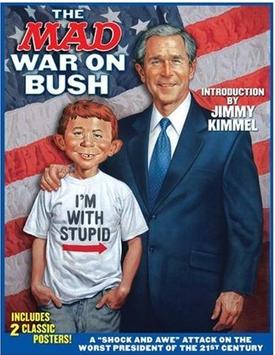 Trump ... holds all the political tarot cards still.
...