http://www.breitbart.com/2016-presidenti...-attacked/
Politico Highlights Fan Art of Bernie Sanders Punching 'Hitler' Trump as Trump Supporters Mobbed, Attacked
Quote:On the same day that supporters of Republican presumptive nominee Donald Trump were viciously attacked by a violent Democrat-supporting mob, Politico chose to highlight artwork depicting violence against Trump himself by a would-be Bernie Sanders as Captain America.

In an article exhibiting the Sanders-related artwork of grassroots artists, Politico chose the image of Bernie/Captain American punching Trump/Hitler as among "the best art that has been inspired by Bernie's unlikely and dogged quest for the presidency."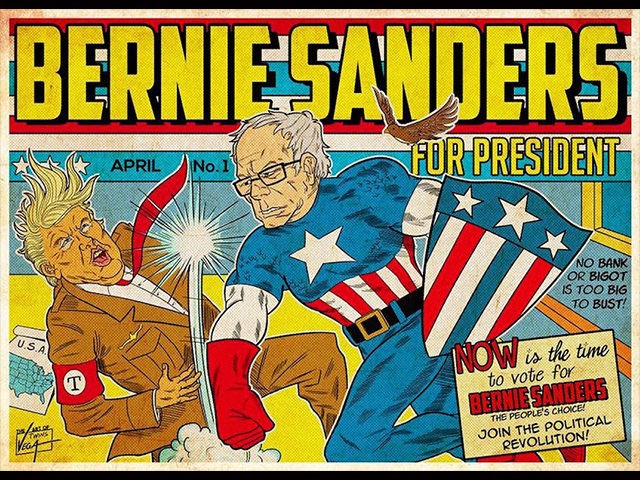 ---
http://www.govtslaves.info/us-gains-just...n-5-years/
U.S. employers drastically slowed their hiring in May, adding just 38,000 jobs, the fewest in more than 5 years and a sign of concern after the economy barely grew in the first three months of the year.
At the same time, the unemployment rate tumbled to 4.7 percent from 5 percent, the Labor Department said Friday, its lowest point since November 2007. The rate fell for a problematic reason: Nearly a half-million jobless Americans stopped looking for work and so were no longer officially counted as unemployed.
The much-weaker-than-expected jobs report will raise doubts that the Federal Reserve will increase the short-term interest rate it controls at its next meeting in mid-June or perhaps even at its subsequent meeting in late July. Many analysts had expected an increase by July.
---
http://www.zerohedge.com/news/2016-06-03...-one-month
Americans Not In The Labor Force Soar To Record 94.7 Million, Surge By 664,000 In One Month
Never invite a Yoda to a frog leg dinner.
Go ahead invite Yoda to a Frog leg dinner