...
Kalter,
of interest:
Alex Jones at Infowars is working on the same topic here:
http://www.infowars.com/photos-whats-tha...ts-debate/
PHOTOS: WHAT'S THAT UNDER HILLARY'S PANTSUIT DURING LAST NIGHT'S DEBATE?
Images appear to show box with wire hidden beneath her clothing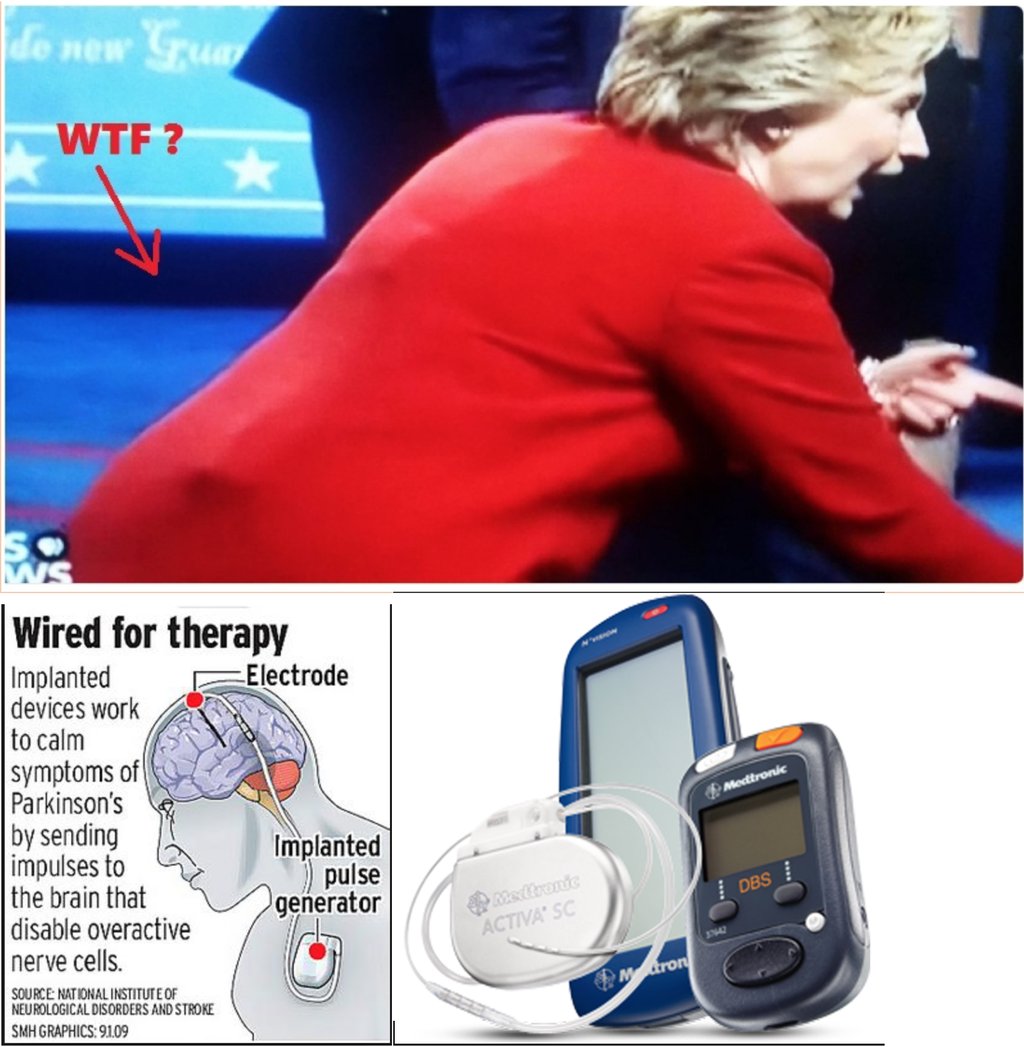 Quote:Some assert that the box is connected to a wireless lapel mic ...
and that both candidates were wearing them, 
which is the likeliest explanation, 
although the podiums were also fitted with microphones.
She was probably wired in directly to Lester Holt !
lol
That pant suit serves best to cover up her enormous butt-hole.
...