I think Trump will use one of these Fake News distractions one day...
The Globalists will all be waiting for his pussy-grabbin' reaction... by then they'll realise  IS
IS  just got whacked!
He intuits the media.
Mercenarie$ are merciful and money talk$  too.
Buy up the
yellow-backs
and double-cross
the moderates
leaving only the
extremists
.
Pick them off faster than new recruits
and they will eventually self-eradicate infighting over what palfrey resources are left to squabble over.
Replace with Cowards/Friendlies...in power vacuum.(Ie:  
greenbacks
bought-up
yellow-backs
)
Drone Drone Drone and More Drone carpet bomb Shock and awe .
Less Loss on the US side
Drone Drone Drone...shock and Awe...etc etc.
---
Attorney General Jeff Sessions Seeks Resignations of 46 US Attorneys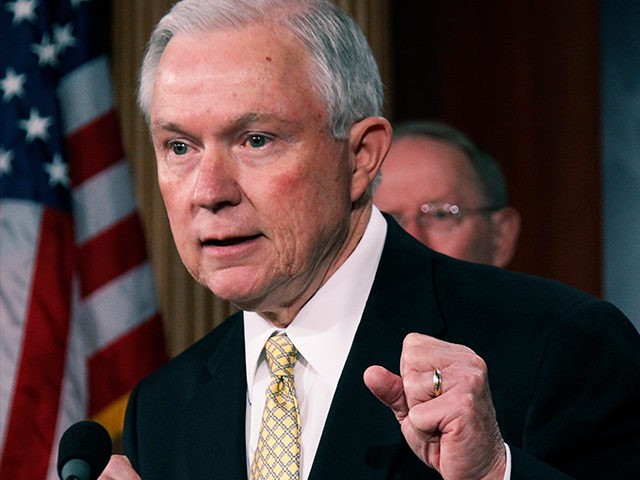 AP Photo/Manuel Balce Ceneta
by
BREITBART NEWS
10 Mar 2017
WASHINGTON (AP) — Attorney General Jeff Sessions is seeking the resignations of 46 United States attorneys who were appointed during the prior presidential administration, the Justice Department said Friday.
Many of the federal prosecutors who were nominated by former President Barack Obama have already left their positions, but the nearly four dozen who stayed on in the first weeks of the Trump administration have been asked to leave 
  "in order to ensure a uniform transition," Justice Department spokeswoman Sarah Isgur Flores said.
http://www.breitbart.com/big-government/...attorneys/
Along the vines of the Vineyard.
With a forked tongue the snake singsss...