...
The never ending funeral of Bush Sr. finally comes to a conclusion,
after an eternity of network news coverage.
After decades of the TV news coverage blasting Bush Sr.,
he became the national symbol of unification,
with the Bush family invitation to Trump to attend.
All the networks made him out as the benevolent hero of the Americam people.
I think we really know better than that, but it was a presidential funeral.
It will be interesting to see Trump's funeral in the future.
Billy Carter won't be too long for this world,
and he is probably next. 
I don't think Hillary will be all ... forgive and forget ... for Trump's funeral.
I don't think that Hillary will forgive and forget Monica Lewinsky at Bill's funeral.
All of Bill Clinton's sexual abuse accusers will have their last chance to tell their story,
when Bill Dies. 
At least the Bush's tried to create a facade of unity in the presidents row at the cathedral.
The icy tension in the front row was unmistakeable in Michelle Obama and Hitlery Clinton.
A quick recap of images
sweet as a sour apple ... 
Dole saluting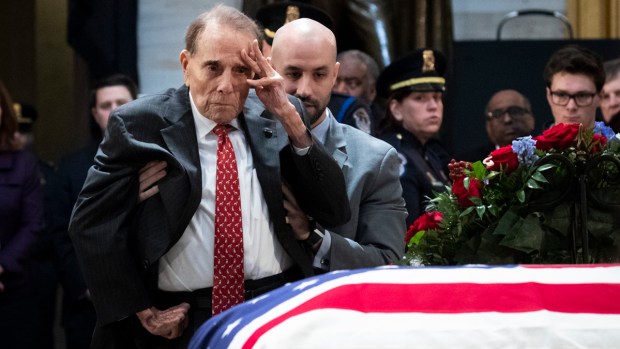 awk awk awk   awkward
the one classic moment when they all smiled at once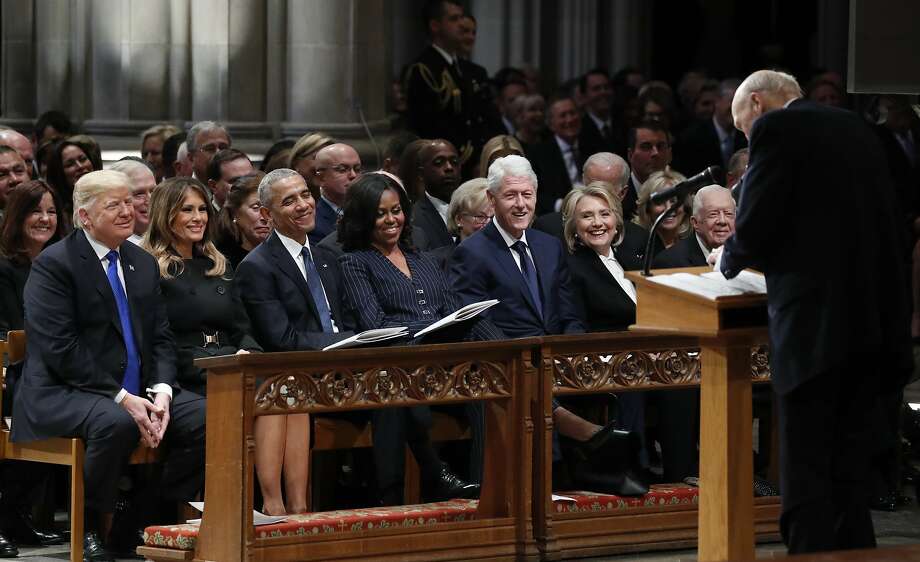 CNN stated at this moment that Michelle deliberately looked away as she shook hands with trump.
They lied.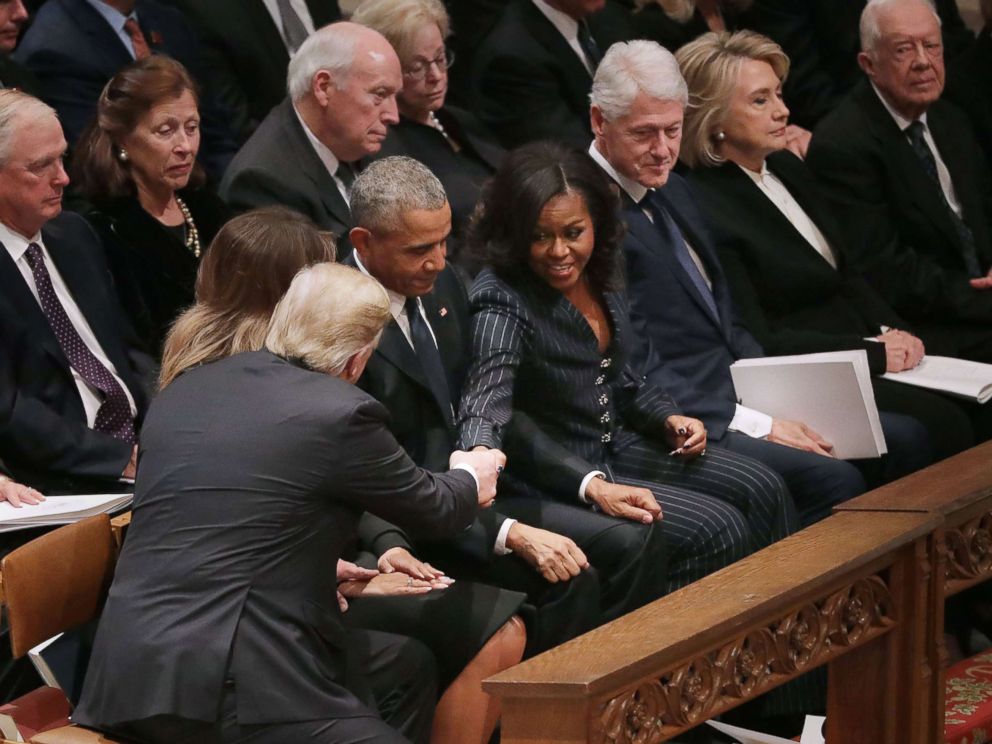 hands on the hearts
the salute
We,ll rest in peace,
everybody deserves that much.
Bush jr. says that Papa Bush will go to heaven.
That is debatable indeed.
If Bush Sr. "goes to heaven", then we all get to travel through the Pearly Gates.
Hard to imagine Bush Sr.,
being an angel up there in heaven.
Getting old sucks, and we all look bad as we age and deteriorate,
but if you place a spray of dripping blood down his chin,
he still looks like a 94 year old vampire on the TV show Van Helsing.
yikes.
rest in peace.
Now that the funeral is over,
the rest of the nation is watching the stock market.
Putin threatens a new arms race.
The Mueller probe  -- needs a casket and a funeral.
enough is enough.
Don Lemon doesn't have Whitey Avenatti's face buried in between his legs any more.
Avenatti declares that he is not running for president
Stormy Daniels has probably been paid to film sex with 50 different men since Avenatti was arrested.
Bin Salman in Saudi Arabia is just another psychopath Ghoul.
In a few years he might be as bad and nasty as Assad.
The Ayaghoulah in Iran ... is Bin Salman's closest competition for
Time Magazine:
Islamic Ghoul of the Year
cover photo ...
...