...
Marianne Williamson won the Demento-crat debate tonight.
By far she out shined the trash like Beto and DeBlasio,
lost causes like the gay hobbit Buttigeig,
and poor grumpy Bernie
who might need some thorazine to restrain himself from having fits.
Now,
this is the perfect time
to remind everybody,
who
C
N
N
   went primetime with daily interviews, 
and 
promoted for president:
Michael Avenatti.
...
I think that Marianne Williamson is the only Demento-crat to be genuine.
most of the rest of them ... they fake bullshit ... on stage.
It is not just bullshit,
it's so bad,
it's fake bullshit.
They went from fake news
 to fake bullshit.
How else do you comment on ...
The:
Green New Deal  
It is so down deep below bullshit ... it has to be called fake bullshit.  
Marianne Williamson did not fake bullshit tonight.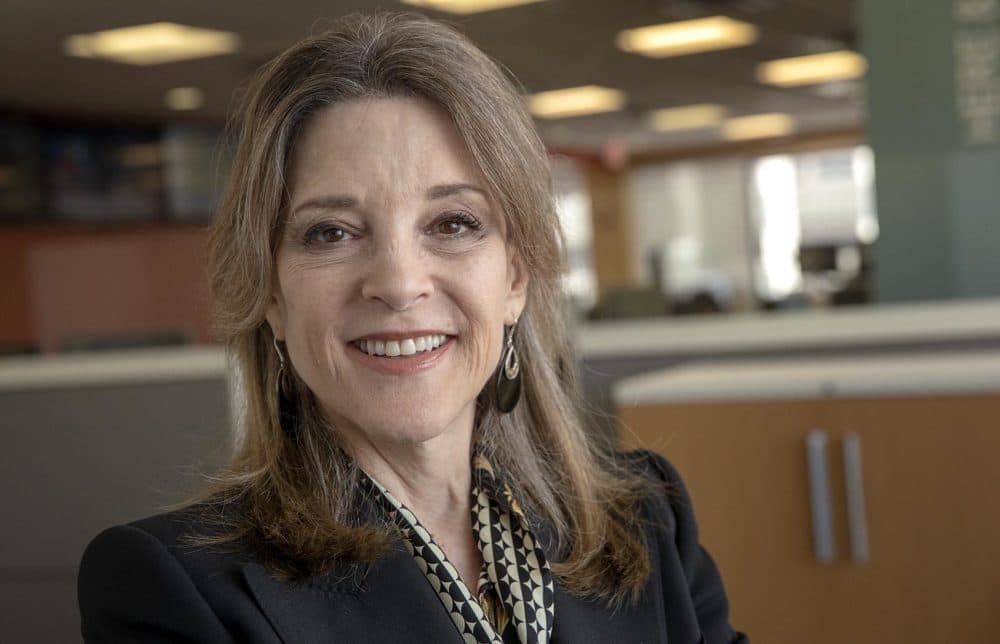 Marianne thinks she is the great comet of love.
Marianne Williamson plans on loving you to death.
That's a much better deal than than the Goon Squad socialist squeeze play.
Or the Nancy Pelosi, Shumer, Schiff, and Nadler 
 clown show.
The second debate is staged to be The Joe Biden Show.
He will likely bore you to death,
but he could also  just as likely maintain enough composure,
by not falling asleep or being run over by Kamala Harris again,
to hang on to a double digit polling lead,
bore you to death or not.
...