...
Let's see this misguided and sick young hag monster tell Angela Merkel,
and the rest of Europe to stop importing Russian natural gas,
to heat their homes during the winter. 
Then after Merkel kisses and then dismisses her stupid ass,
the little Snowflake princess will stab Merkel in the back,
with her S.ocialist S.ickness youth dagger,
and laugh about it,
then say,
"I'm in charge now"
Adam Schiff -- sicko sucko socio patho fuck
the devil has bad breath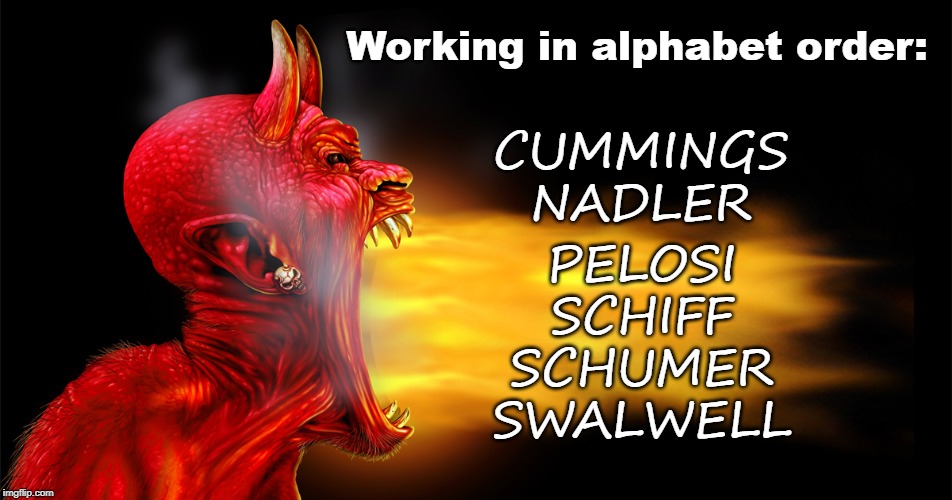 America is getting tired of the Demento-cratic puke show ... The sicko-sucko-psycho-farce
The Jerry Nadler Creep Show
the Jerry Nadler Freak Show
starts
tomorrow,
Wednesday,
Mondo Disgusto
Jerry Freak Show Nadler  --- this is why the Socialists are on the rise.
AOC and the Goon 
Squad
want to get rid of Schiff, Nadler, and Pelosi,
and all the moderate Democrats,
and they are likely to accomplish that,
with sick fucks like Schiff and Nadler and the never ending Freak Show,
of the Do-Nothing Democrats.
 ...