http://talkingpointsmemo.com/livewire/jo...ton-emails
Stewart Needles Hillary Clinton And State Department On Email-Gate (VIDEO)
-----------------------------------------------------------------
Jabba the Hut
3 cents on the dollar
this turkey is Toast
http://www.businessinsider.com/r-new-jer...nyt-2015-3
New Jersey officials are livid with Chris Christie's office
over an 'appalling and disturbing' settlement with Exxon
Quote:New Jersey's long legal battle to recover $8.9 billion from Exxon Mobil Corp.
for environmental damage ended
when Gov. Chris Christie's chief counsel, Christopher Porrino,
cut a deal to settle for $250 million,

The Times reported last week that the settlement,
which has not been made public,
had been reached after 11 years of legal battle over New Jersey's claim for damages
from Exxon Mobil for the contamination of more than 1,500 acres of wetlands and waters.

The decision to settle for "roughly three cents on the dollar"
after years of litigation
was an "embarrassment to law enforcement and good government,"
Bradley said in a separate opinion piece in the newspaper,
headlined "Shortchanging New Jersey by Billions."
------------------------------------------------------------------------
who dat?
Quote:She attended Oxford University in England,
where she got her master's in international relations.
Quote:After returning to her Wall Street job,
she decided to also get her master's in public health at Columbia,
Quote:But, of course, she's not just another millennial. She's political royalty
Quote:"I've tried really hard to care about things
that were very different from my parents.
I was curious if I could care about [money] on some fundamental level,
and I couldn't.
That wasn't the metric of success that I wanted in my life
Quote:Working in any family business is complicated.
Working in this one is something else altogether.
Quote:As vice chair
of the recently rebranded Bill, Hillary & Chelsea Clinton Foundation,
she is helping one of the world's most notable philanthropies grow up.
http://www.fastcompany.com/3028155/chels...s-her-move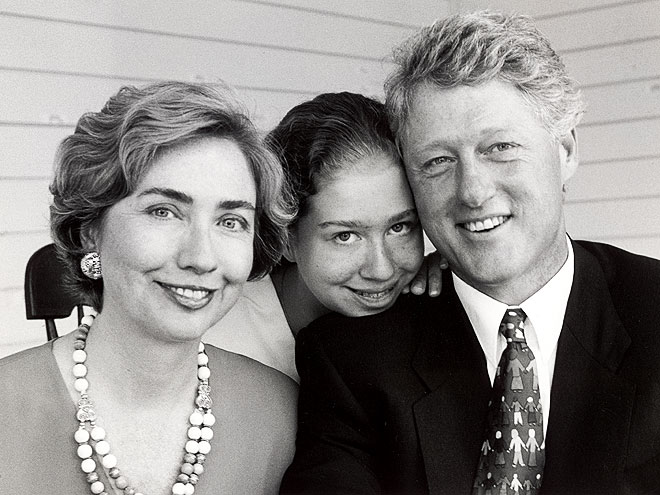 on her way to the top