...
El Stupidissimo Bush just spent 24 million prime timing TV ads today, for this debate .
What a shit stain loser.
Arnold the Pig on the old 60's Green Acres TV comedy was smarter than Bush.
smarter than Bush
I bet that Trump didn't spend a dime on TV ads.
All he has to do is score evenly with the rest.
Carly Fiorina hasn't said a word yet and I am already bored with her answer.
Here she is with her hubby and the yappy pooches
No
Marco Rubio is going to try and prove that he isn't the Nowhere Man.
Rand Paul the Riddler remains a curiousity pending a possible good performance. 
Here he has a new take no prisoners attitude in the debate,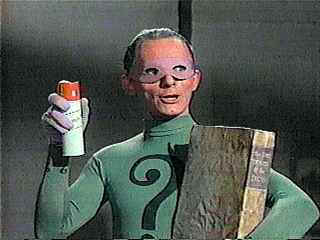 Weasel Walker is going to slop shit his way through this debate and look even worse.
Ted Cruz
 will bitch slap somebody, probably Bush.
Chris
 Christie is another loser that can't see what is coming.  
Ben who? ... oh ... Ben Carson
he's just too Cream of Wheat for me ...
The Bush team thinks they are going to score tomorrow night:
Quote:

Bush's team has been scouring Trump's business records, 




previous statements and political giving. 




"Trump is going to see what low-energy looks like," 




said one Bush adviser who is not on campaign payroll.
Trump has the right response
Quote:

"The polls are really looking good," 




Trump tweeted as he arrived in Los Angeles. 




"#1 everywhere despite all lobbyist & special interest $ being spent against me."
The parade of Republican riff raff begins to stage the direction of the debate:
Quote:

"If you don't know the answer to these questions, 




then you are not going to be able to serve as commander and chief," 




Florida Sen. Marco Rubio said, 




pointing to Trump's struggle to answer questions about foreign policy. 





"There's nothing behind the curtain," 




Sen. Lindsey Graham of South Carolina says of Trump. 





Louisiana Gov. Bobby Jindal was even more direct, calling Trump a "madman."
---
Bobby Jindal 
Lindsay Graham 
The Republican Debate 
.......