PHOTO: MOVING TRUCK SHOWS UP OUTSIDE WHITE HOUSE
Finally...
Infowars.com - 
JANUARY 4, 2017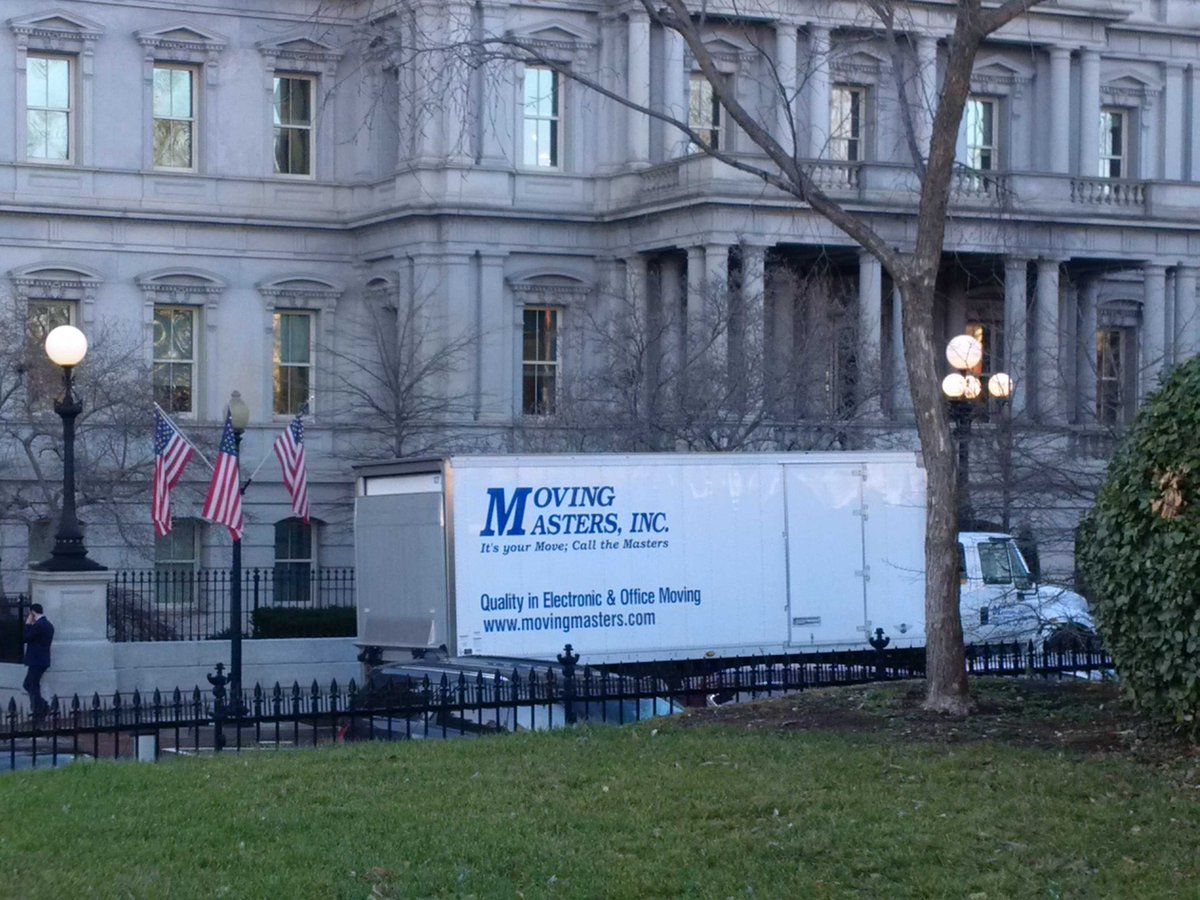 A moving truck was spotted outside the White House in Washington DC, days before the Obamas are set to
 vacate the premises.
[font=Helvetica, Roboto, 'Segoe UI', Calibri, sans-serif]
[img=790x0]https://pbs.twimg.com/media/C1W7K60WQAMW-o6.jpg:small[/img][/font]
Quote:

Michelle Kosinski

 
CNN reporter Michelle Kosinski tweeted a photo Wednesday showing a white Moving Masters, Inc. truck parked on West Executive Avenue with the White House gates.
The Obamas have a little over 15 days before President-elect Donald Trump and his team move in.
They plan on staying in Washington DC and will reportedly 

live close

 to a home owned by Trump's daughter Ivanka and her husband Jared Kushner.
Along the vines of the Vineyard.
With a forked tongue the snake singsss...