Adiose to 
 the Audio's
White as Chalk'o Defund Her Eh Choco-Thunder?
Her Book
Book Her
Omarosa's Close Friend Just Blew A Gaping Hole In Her Claim That Trump Used The N-Word
2:22 PM 08/15/2018
Benny Johnson | Reporter At Large
Omarosa has made headlines around the country with her claims that there is a tape of Donald Trump using the N- word. The claim has caused a media firestorm and the White House has been hounded by questions about the allegation's validity for days.
 Rhymes with Go Figure
Today's thatza wrap.
Poll: Donald Trump's Black Approval Rating Almost

~Double

That of Last Year
[/url]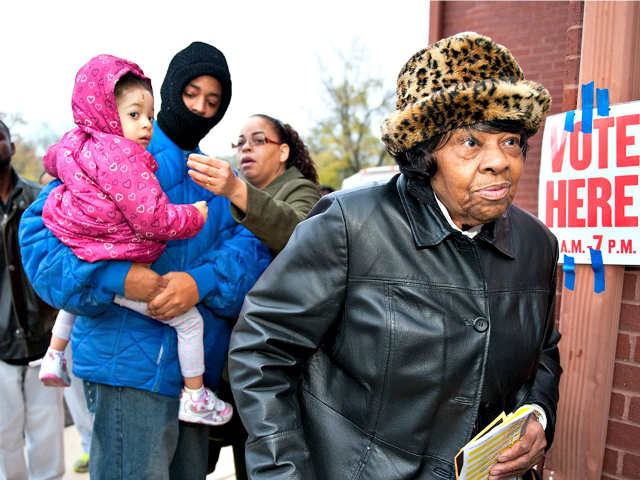 Julie Denesha/Getty Images 15 Aug 2018[url=https://www.breitbart.com/big-government/2018/08/15/poll-donald-trumps-black-approval-rating-almost-double-that-of-last-year/#disqus_thread]
President Donald Trump's approval among black voters has almost doubled in the space of a year, the latest
presidential polling
 from Rasmussen Reports has found.
According to Rasmussen's Daily Presidential Tracking Poll, Trump's approval rating among black voters stands at 36 percent, compared with just 19 percent on the same day last year.
The significant rise in approval is likely to be an endorsement of Trump's economic policies – that have seen
record low
unemployment among the African-American population – and the stock market rise to record highs.
The data also suggests Trump is shrugging off accusations of racism from the Democratic left, with Trump's former aide White House aide Omarosa Manigault the latest figure to declare Trump is a bigot who has
repeatedly
used racial slurs. She has so far provided no evidence for her allegations.
Such figures are even more impressive given Trump's disappointing performance with black voters during the 2016 presidential election, where he
garnered
just eight percent support among black men and four percent support among black women.
Figures from the same poll found Trump's overall approval rating to be 49 percent of likely voters who approve of Trump's job performance, while 49 percent disapprove. Within those two variables, around 35 percent strongly approve of his performance, 41 percent strongly disapprove.
Along the vines of the Vineyard.
With a forked tongue the snake singsss...