FEDERAL COURT SAYS CLINTON MUST ANSWER MORE QUESTIONS ABOUT HER EMAILS
10:15 AM 11/15/2018 | POLITICS
David Krayden | Ottawa Bureau Chief
14222
A federal court is compelling former secretary of state Hillary Clinton to respond to further questions — under oath — about her notorious emails.
U.S. District Court Judge Emmet Sullivan issued the ruling Wednesday in response to a lawsuit from Judicial Watch, the conservative research and investigative group that has long had its sights on both of the Clintons. 

(RELATED: Hillary Clinton Jokes About Email Scandal On 'Murphy Brown')


[img=588x0]https://cdn01.dailycaller.com/wp-content/uploads/2018/10/hillary.jpg[/img]

U.S. Secretary of State Hillary Clinton responds forcefully to intense questioning on the September attacks on U.S. diplomatic sites in Benghazi, Libya, during a Senate Foreign Relations Committee hearing on Capitol Hill in Washington Jan. 23, 2013. REUTERS/Jason Reed


Judicial Watch President Tom Fitton was jubilant about the decision in a Thursday morning tweet: "Breaking: Court rules late today Hillary Clinton must answer more email questions — including key [questions] about the setting up of her email system."


View image on Twitter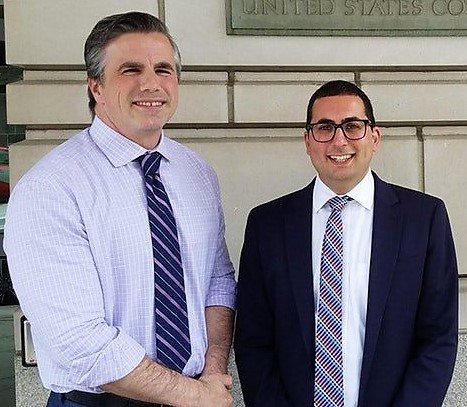 Quote:
[/url]

Tom Fitton



✔

@TomFitton






Breaking: Court rules late today Hillary Clinton must answer more email questions -- including key q's about the setting up of her email system. Court denied our request to unseal vid depositions of Clinton aides. Great work by Michael Bekesha!

https://www.judicialwatch.org/press-room/press-releases/judicial-watch-federal-court-hearing-to-compel-testimony-from-hillary-clinton-and-make-video-depositions-public/ …





5,153


6:03 PM - Nov 14, 2018
[size=undefined][size=undefined]



3,079 people are talking about this




[url=https://support.twitter.com/articles/20175256]

Twitter Ads info and privacy



[/size]


The decision is the result of a Freedom of Information lawsuit initiated by Judicial Watch that sought to clarify why Clinton's executive assistant, Huma Abedin, was authorized to be both an employee of the State Department and a "special government employee" for outside jobs, according to 

news release

 issued Thursday by Judicial Watch. 

(RELATED: Sources China Hacked Hillary Clinton's Private Email Server)



Huma Abedin, aide to Hillary Clinton, points as Clinton waves in Des Moines, Iowa, Nov. 14, 2015. REUTERS/Jim Young


The group says the judge gave Clinton 30 days to respond to questions about how she set up her private email server while secretary of state and whether the State Department ever issued any orders or instructions regarding the use of that server.
As Fitton said in the news release:[/size]
Quote:

A federal court ordered Hillary Clinton to answer more questions about her illicit email system – which is good news. It is shameful that Judicial Watch attorneys must continue to battle the State and Justice Departments, which still defend Hillary Clinton, for basic answers to our questions about Clinton's email misconduct.
[size=undefined]
The Daily Caller reached out to Fitton Thursday morning for further comment, but he has not yet responded. The Daily Caller News Foundation and Judicial Watch have jointly asked a federal judge to 

preserve

 former FBI director James Comey's private emails.
The Clinton emails and the FBI investigation into Clinton's unauthorized use of a private email server while serving as secretary of state was a galvanizing issue in the 2016 presidential campaign.
Comey first announced that Clinton's actions fell short of criminal prosecution and could instead be seen as "extremely careless," though he reportedly called it "

grossly negligent

" privately. Just days before voters went to the polls to elect a new president, Comey revealed that the FBI investigation was 

reopening the email investigation

 as the bureau was now assessing Abedin's private emails.[/size]
[size=undefined]https://dailycaller.com/2018/11/15/federal-court-clinton-more-questions-emails/[/size]
[size=undefined]
[/size]
[size=undefined]

MICHAEL AVENATTI BLAMES JACOB WOHL FOR ASSAULT ALLEGATIONS


[/size]
11:00 AM 11/15/2018 | POLITICS
Joe Simonson | Media Reporter
1273
[size=undefined]Celebrity attorney Michael Avenatti is now implying that a pro-President Donald Trump activist is responsible for the assault allegations filed against him Wednesday by an unidentified woman.
Avenatti sent a cryptic tweet on Thursday morning that seemed to imply he believed Jacob Wohl, a popular right-wing Twitter personality, is conspiring against him.
"First Mueller and now me. When we are fully exonerated I am coming for you Jacob Wohl aka Surefire," 

Avenatti wrote

.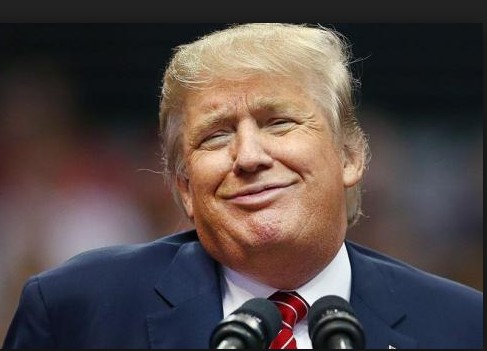 What ever...

[/size]
[size=undefined]
Wohl, with GOP lobbyist Jack Burkman, recently claimed that he had knowledge of a woman who claimed Special Counsel Robert Mueller sexually assaulted her. That woman has yet to come forward. 
(RELATED: Michael Avenatti Arrested For Domestic Violence)
Reports surfaced on Wednesday night that Avenatti 
was arrested
 for felony domestic violence 
after an incident 
on Tuesday in Los Angeles. He later posted $50,000 bail and has claimed he is entirely innocent.
[img=588x0]https://cdn01.dailycaller.com/wp-content/uploads/2018/11/RTS1WZR1-1.jpg[/img]
Michael Avenatti talks with supporters after speaking at the Iowa Democratic Wing Ding in Clear Lake, Iowa, U.S., August 10, 2018. Picture taken August 10, 2018. REUTERS/KC McGinnis
"I have never struck a woman. I never will strike a woman. I have been an advocate for women's rights my entire career and I'm going to continue to be an advocate. I am not going to be intimidated from stopping what I am doing," Avenatti 
told reporters
 on Wednesday.
Avenatti
 did not respond to request for comment from The Daily Caller News Foundation.
[/size]
Along the vines of the Vineyard.
With a forked tongue the snake singsss...