...
This is Limbo Politics
Feeding the fake news fuckheads with their own medicine.
Mika Brzezinski Net Worth. 
Calculation of Mika Brzezinski's net worth, 
comes from the publication of her annual salary. 
While her co-host
Joe Scarborough
,
has been said to be earning
$4 million per week
,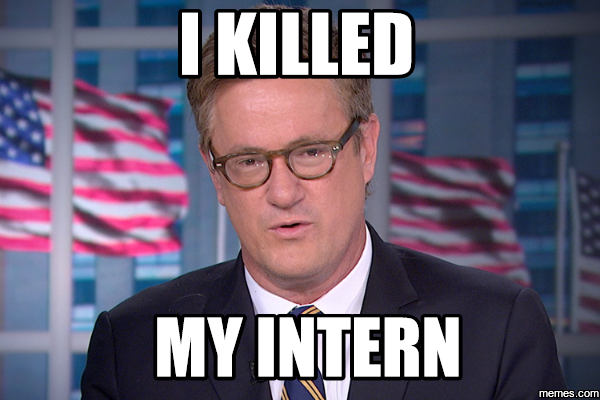 Mika Brzezinski's salary has been estimated to be half as much, 
at
$2 million per year
. 
Don Lemon
-- nasty Racist slurs against white men on CNN primetime.
-- still working AND GETTING PAID HANDSOMELY.
Mika Brzezinski
-- overt homophobic slurs against gay men on MSNBC primetime.
 -- still working AND GETTING PAID HANDSOMELY.
https://www.washingtonpost.com/lifestyle...1a211171df
Mika Brzezinski described Mike Pompeo as a Saudi Butt Boy.
Her non-apology didn't help.
Quote:MSNBC's Mika Brzezinski is facing growing backlash — 
including criticism from President Trump — 
after calling Secretary of State Mike Pompeo:


a "wannabe dictator's butt boy"


Wednesday during a segment of the show "Morning Joe."

The homophobic and vulgar remark,
was triggered by a less-than-impassioned response from Pompeo,
about the murder of Saudi journalist, 
and Washington Post contributing columnist Jamal Khashoggi. 
Trump quote
:
Quote:This is disgusting! 
How can @KevinHart4real essentially be forced to lose his Oscar's gig,
for comments he made years ago as a comedian, 
but Mika can make a seriously homophobic slur on a major news station, 
have the network try to cover it up & its not an issue? 
Give me a break!
be sure to watch MSNBC fake news:  Morning Ho' with Mika and Joe
Limbo Politics strikes back.
image edited with improvements
...