...
The women's march on DC happened today,
with a young female black woman attached to Louis Farrakhan 
leading the new women's movement.
Louis Farrakhan is a Black Muslim Ghoul.
He is one sicko piece of psycho shit.
And no one can point to me as a racist,
because I have defended Black Lives matters on some issues in the past.
Mother Fuck
Louis Islamic Ghoul Farrakhan
https://www.dailymail.co.uk/news/article...erals.html
Nation of Islam leader Louis Farrakhan leads 'Death to America' chant
during Iran visit - 
sparking renewed criticism of liberals for failing to denounce the controversial activist
Quote:Farrakhan gave a speech Sunday to students at Tehran University in Iran
Nation of Islam leader led 'Death to America' chant and slammed U.S. as 'Great Satan' 
Farrakhan denounced U.S. government for re-imposing sanctions against Iran
Iran is marking 39th anniversary of the seizure of the U.S. embassy in Tehran
Last month, Farrakhan sparked outraged by referring to Jews as 'termites' 
Conservatives like Donald Trump Jr and Ari Fleischer demanded Democrats disavow Farrakhan
Farrakhan was seen on stage alongside Bill Clinton,
Jesse Jackson, and Al Sharpton at Aretha Franklin's memorial service in Detroit in August 
sleazo-slimo-sicko-sucko-mondo-disgusto  Louis Ghoul Farrakhan
The young black woman who is now leading the women's movement,
is one of Farrakhan's Ho's
and her name is:
Tamponika Mallory
, 
a toxic feminist and Islamic ghoul sympathizer..
The DNC is not happy with this black bitch.
https://www.businessbreakingnews.net/tag/farrakhan/
The Democratic National Committee ended its sponsorship of the Women's March
after co-leader Tamponika 
 Mallory 
refuses to condemn Nation of Islam leader Louis Farrakhan
Quote:Dozens of prominent progressive organizations
have quietly dropped their support for the Women's March 
after months of controversy over accusations of anti-Semitism 
among the organization's leadership. 

Notably, the Democratic National Committee, the NAACP <----  
and the Human Rights Campaign 
have all ended their affiliation with the organization just days before the third annual march.  

This comes as Women's March co-president

Tamponika Mallory


again refused to condemn Nation of Islam leader Louis Farrakhan, 
who has for years made anti-Semitic and homophobic remarks, 
during a Monday interview on "The View."
Here is Tamponika with three other TV media whore toxic feminists.
Tamponika is third from the left.
Check out the spooky fem-ghoul on the far right.
Next to 
  Tits on the left,
the tall redhead looks like senator Lurch Blumethal's lesbian daughter.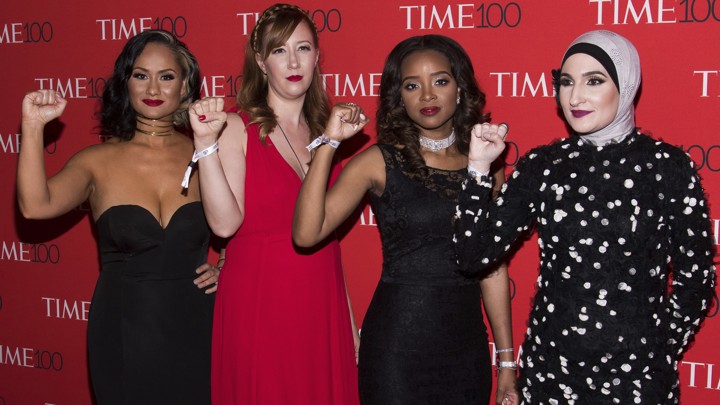 https://atlantablackstar.com/2018/11/22/...to-resign/
Women's March Founder 
Turns Her Back on Mallory
and Others for Supporting Farrakhan
,
Calls on Them to Resign
Quote:

The original founder of the Women's March 


has called on the organization's four co-chairs to step down from their posts,
for allowing "anti-Semitic … and

hateful, racist rhetoric"

to tarnish the organization's platform.



Founder Teresa Shook on Monday penned a lengthy Facebook post 
blasting board members Bob Bland, Tamika D. Mallory, Linda Sarsour and Carmen Perez,
arguing that they should resign after steering the pro-women's movement off course.

"I have waited, hoping they would right the ship," 
Shook wrote.
 "But they have not. 
In opposition to our Unity Principles, they've allowed anti-Semitism,
 anti-LBGTQIA sentiment and hateful, 
racist rhetoric to become a part of the platform
 by their refusal to separate themselves from groups that espouse these racist, hateful beliefs. 
I call for the current Co-Chairs to step down 


and to let others lead who can restore faith in the Movement and its original intent."



The declaration comes just weeks after actress and activist Alyssa Milano 
distanced herself from the organization,
refusing to speak at Women's March '19 


unless Mallory and Sarsour condemned Nation of Islam leader Louis Farrakhan, 




who she alleges has a history of making homophobic and anti-Semitic remarks.



"Any time that there is any bigotry or anti-Semitism in that respect,
 it needs to be called out and addressed," Milano told LGBT magazine The Advocate. 
"I am disappointed in the leadership of the Women's March that they haven't done it adequately."


more at the link
Tamponika Mallory with Louis the Ghoul Farrakhan
.....
---
Crazy black bitch.
She will be all huggy buggy with Ocasio-Maduro-Cortez and Rashida Tlaib soon ... watch and see.
Louis Farrakhan is a worthless piece of racist black shit.
The Obama's jiggin' with da Ghoul.
Toxic Socialism
Toxic Feminism
Toxic Stupid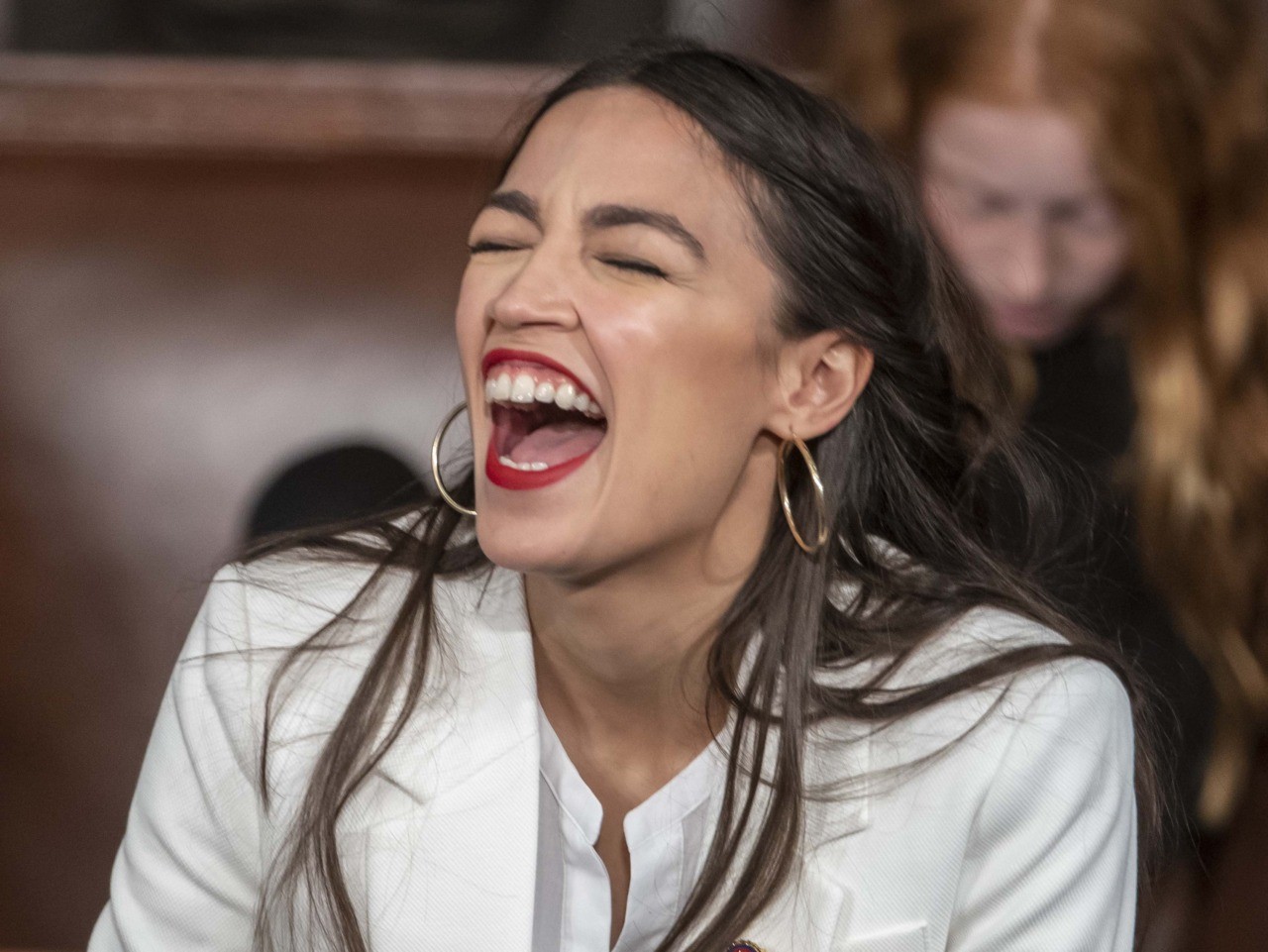 Too many puppy uppers.
She needs a doggie downer.
Roll over Rover,
let Louis Farrakhan take over.
Feed that face.
...